The Heart Rhythm Institute of Arizona
John F. Beshai, MD, FACC, FHRS
Dr. Beshai is an internationally renowned and respected heart rhythm specialist. His most notable attribute, however, is his ability to connect and communicate with people. As a teacher, he understands that every training level has very different degrees of fundamental knowledge and understanding from the most basic medical student to the most advanced training level of cardiac electrophysiology fellow. The ability to understand these differences and tailor education based on the degree of training translates to the ability to naturally connect with patients on their level.
Keeping Your Heart in Rhythm,One Beat At A Time
Dr. Beshai believes in practicing medicine the "old-fashioned way." From the moment you step into the office, you will immediately feel that YOU are the priority. Suffering from cardiovascular diseases, especially rapid and irregular heartbeats, can be terrifying. You may have been told that you need an urgent ablation procedure or perhaps implantation of a medical device like a pacemaker or defibrillator. It's this kind of blanket diagnosis that separates any arrhythmia doctor from the right doctor who will not only provide care but actual solutions!
Dr. Beshai has more than 15 years of experience in academic medicine, serving as staff and faculty at prestigious medical institutions including Emory University, University of Chicago, and more recently the Mayo Clinic. Over the years he has trained hundreds of medical trainees including medical students, residents, cardiology fellows, and cardiac electrophysiology fellows. His experience includes keeping up with the most advanced approaches to patient care that incorporate the current guidelines as well as state-of-the-art techniques.
At the Heart Rhythm Institute of Arizona, you can expect personalized care where you are empowered to make your own decisions based on a total understanding of your condition and all of the available options.
Have Inquiries About Our Services?
Currently serving in the United States Air Force as a flight surgeon, Dr. Beshai embraces and applies the three Air Force core values to patient care:
The mission is quite simple. Provide appropriate care not based on financial incentives (integrity) in a timely fashion, day or night, that addresses the needs of the patient (service before self) that is based on guidelines and standards that reflect the highest level of medical care (excellence in all we do).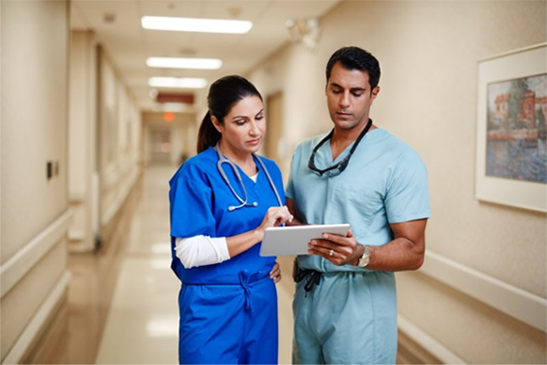 The Heart Rhythm Institute of Arizona has a wide array of services that come with our premium care. From in-office diagnostics and treatable conditions to hospital-based procedures, we've got your heart covered.
Dr. Beshai is a board-certified electrophysiologist internationally renowned and respected for his expertise and research. Having published in major medical journals and travelled all over the world to present research, he is dedicated to providing innovative, state-of-the-art care to his patients.